Museum Day Live! September 23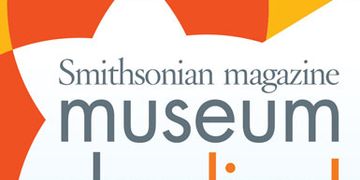 The Danbury Museum & Historical Society is pleased to once again be a participating partner and featured venue for Smithsonian Museum Day Live! on Saturday, September 23, 2017.

The Danbury Museum will offer free tours of our historic buildings...The John & Mary Rider House (c.1785), The John Dodd Hat Shop (c.1790), The Little Red Schoolhouse and The Marian Anderson Studio on Saturday, September 24th from 10 a.m. to 3 p.m. as part of the Smithsonian magazine's ninth annual Museum Day Live!

Also, be sure to stop by Huntington Hall to view our current exhibit commemorating World War I, entitled - The Great War: Danbury Answers the Call and browse the museum gift shop.

A nationwide event, Museum Day Live! offers free admission to visitors presenting a Museum Day Live! ticket.
Visit www.Smithsonian.com/museumday for more info and your two free tickets.

Inclusive by design, the event represents Smithsonian's commitment to make learning and the spread of knowledge accessible to everyone.

Present your Museum Day Live! ticket and gain free admission for two tours and see our current exhibit, "Toy Time: Playful Pieces at the Danbury Museum" - FOR ONE DAY ONLY!

We look forward to welcoming you to Danbury's home for local history!