Tours & Admission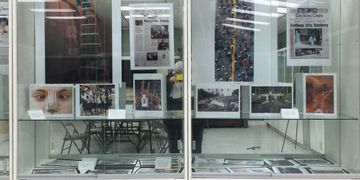 Our exhibit The Great War: Danbury Answers the Call, is open
Monday to Saturday from 10 a.m. to 4 p.m.
Admission is FREE though donations are gratefully accepted.

EXPANDED TOUR SCHEDULE for the summer season. Visit the historic buildings on our Main Street campus through Labor Day.
Tuesday through Saturday
from 10 a.m. to 3 p.m.
Tour Admission Rates:
General Admission: $6.00
Museum Members $3.00
Senior Citizens: $5.00
Danbury Students $1.00
Students $2.00
Children under 5 are FREE
Group Tours: $5.00
Please note: Group tours are available by appointment.