Fall for Local History!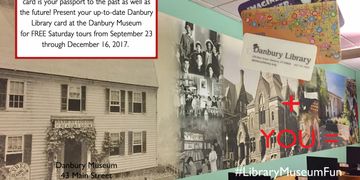 An exciting partnership with The Danbury Library!
Your Danbury Library card is your passport to the past at the Danbury Museum every Saturday from September 23 through December 16th!
Fall for hometown history and show us your up-to-date Danbury Library card for FREE tours of the museum's historic buildings every Saturday from 10 a.m. to 3 p.m.